LHI Refugee Center Library
Welcome to the most exciting corner of the LHI Refugee Center in Serres, Greece, where children, youth, and adults can be transported to worlds of imagination and knowledge through literature!
Since opening our center in 2016, we've collected hundreds of titles in English, Arabic, Greek, and German for all levels for general circulation. There's history, poetry, children's literature, youth fiction, and a wealth of language acquisition resources and curriculum!

Our summertime children's story-telling program is also a big hit!
A few titles in our library:
Harry Potter (in Arabic, Greek and English)
Arabic/English dictionaries
Oxford University Language Centre resources
The Complete Works of Nagib Mahfouz
The Very Hungry Caterpillar
My First 1,000 English Words

Books have been donated by volunteers, individual book lovers, and families from all over the world. Thank you for your contributions!

(Shipping to Greece is very expensive and difficult, so most books have been physically lugged to Greece in suitcases! That deserves an extra thank you!)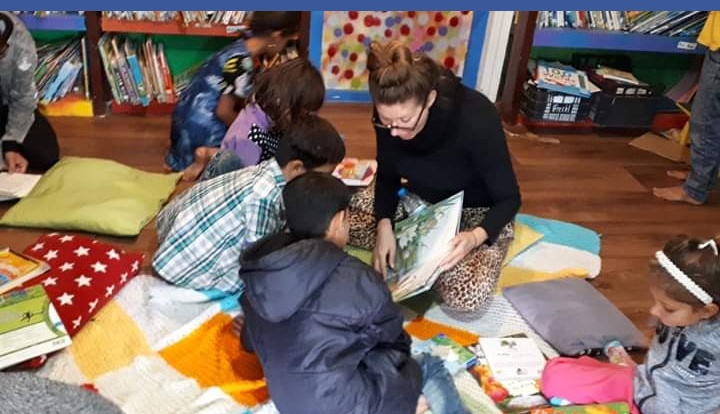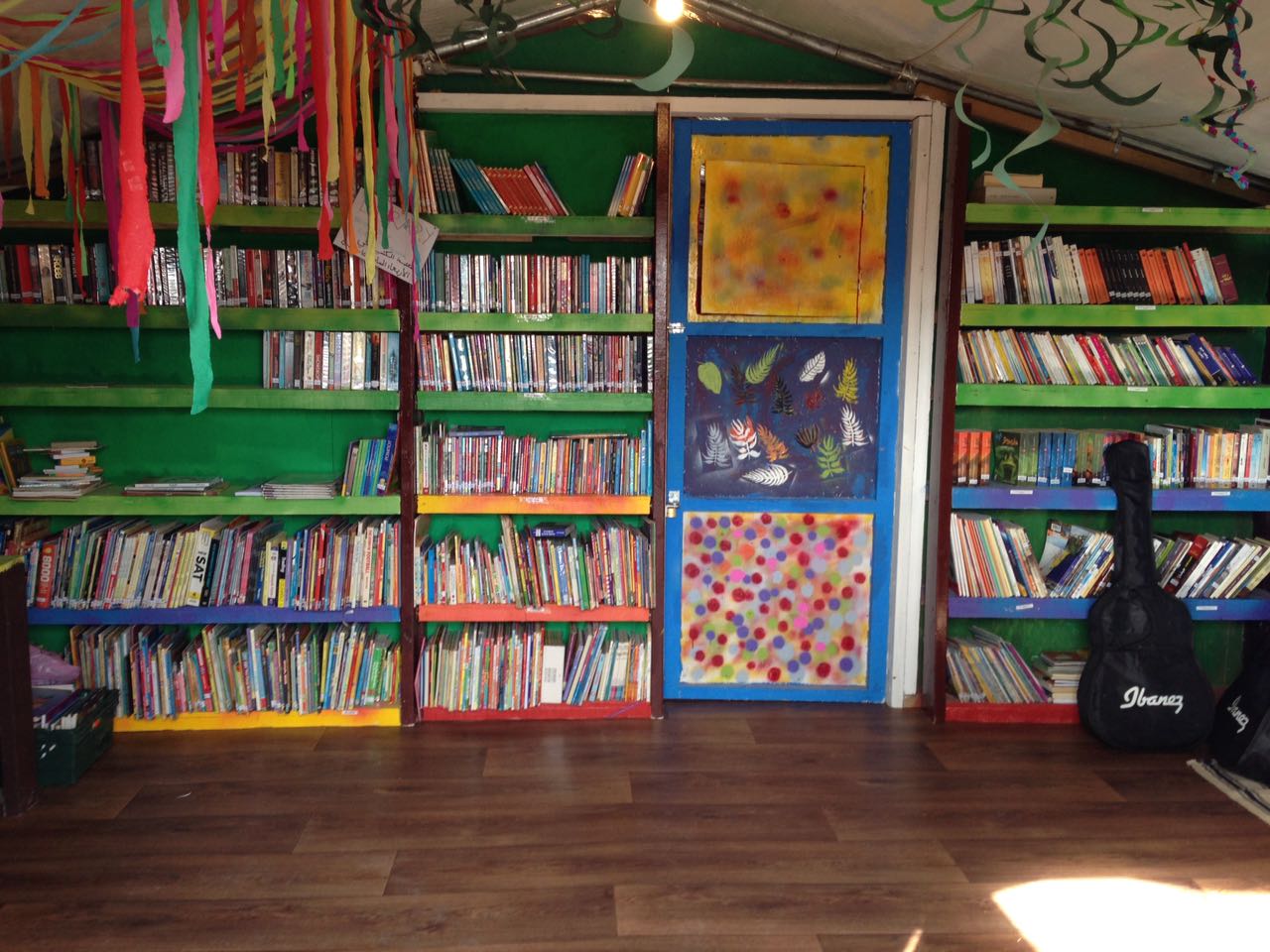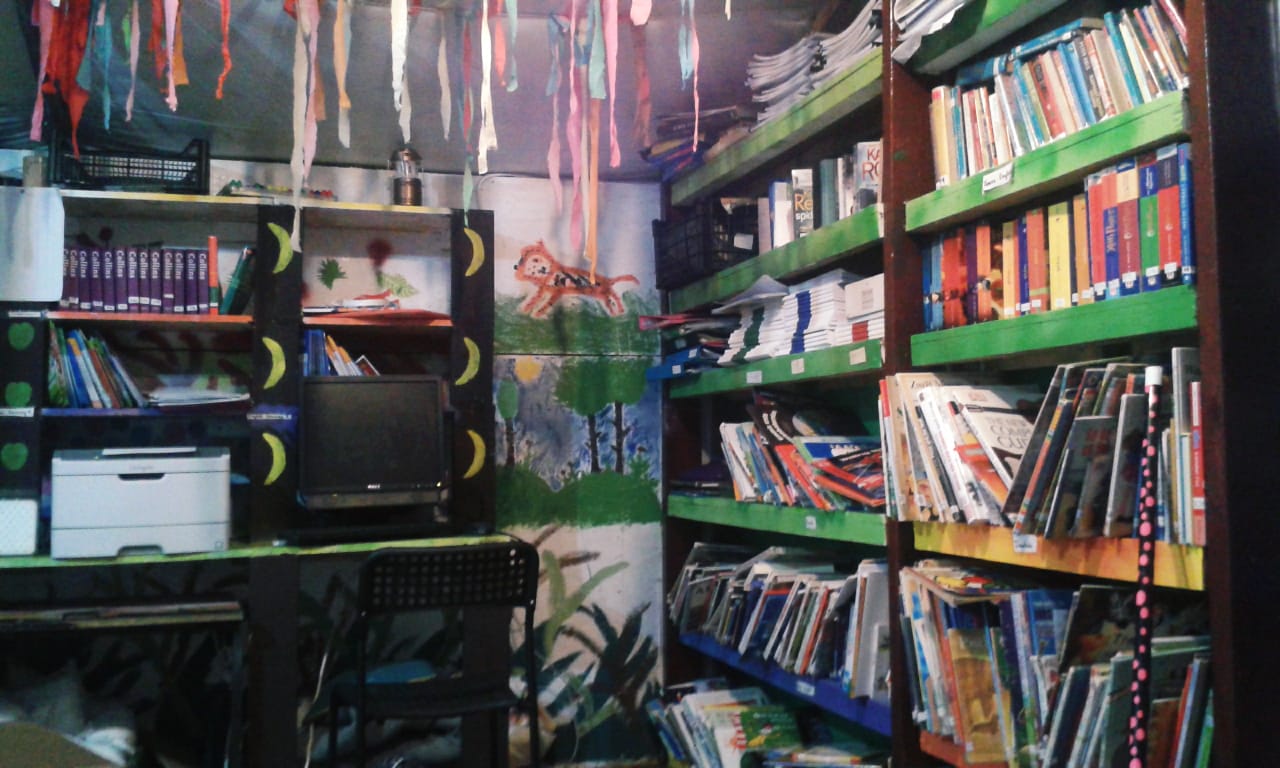 And like most libraries these days, we've got a small IT department, in the form of 4 desktop computers with Internet connection and a printer. We have occasional workshops in typing, printing, and basic Internet instruction for refugees who are looking to improve their tech literacy and skills.
Feel passionate about our library? Hit us up at info@liftinghandsinternational.org!